Visit to Peenemünde
Expedition 11: Harbour II (Main Harbour)
September 11, 2002

The main harbour, Harbour II, is located directly in Peenemünde village.
It is dominated by the museum submarine and the coal power plant of the HTI.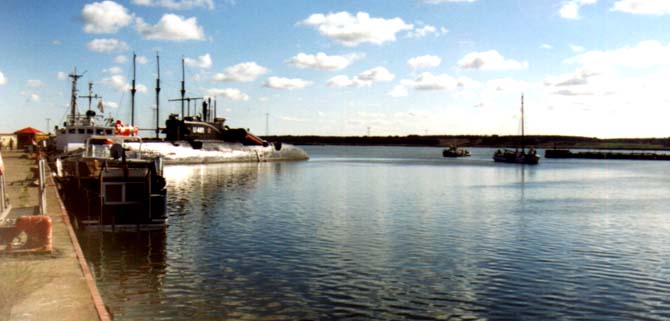 Harbour exit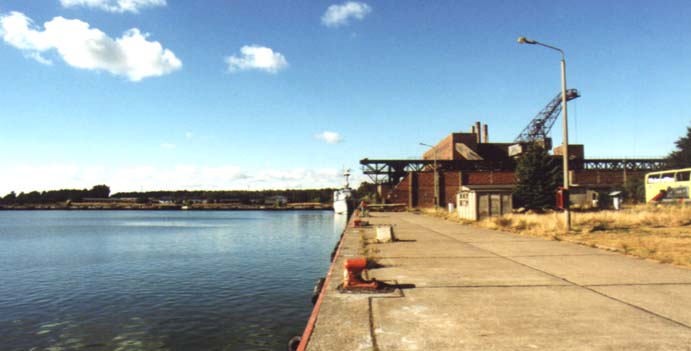 In the background the HTI power plant and the museum ship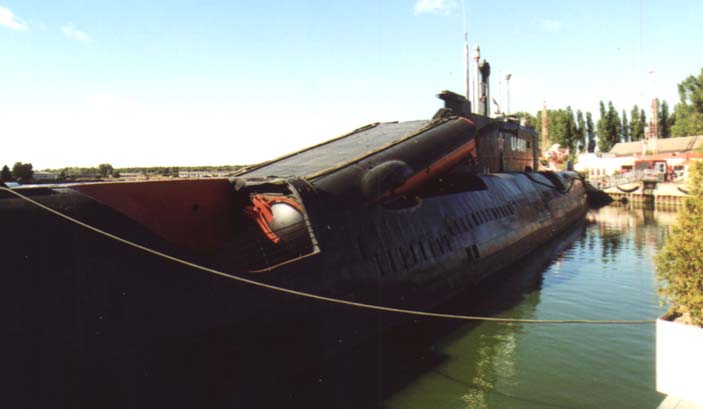 Maritim Museum Peenemünde: The "Juliett U-461" is the world's largest non-nuclear submarine.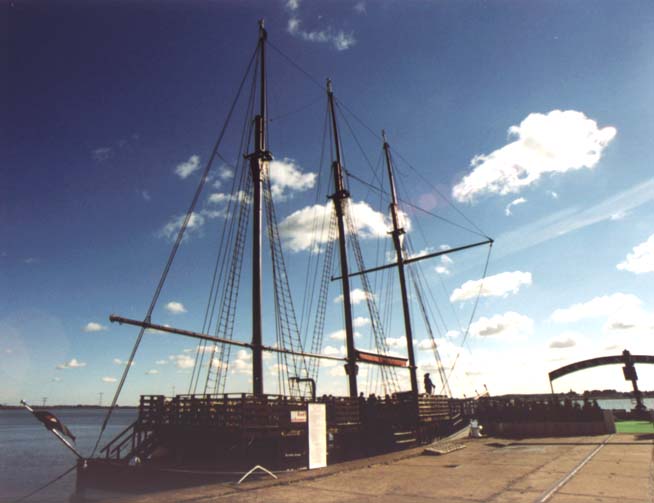 Restaurant ship "Vidar"

Back to the Summary
Back to the previous expedition
Continue to the next expedition