Vandenberg Air Force Base - A Picture Gallery
The famous SLC-6, nicknamed Slick-Six, is a launch pad in the southern area of the AFB.
It was redesigned several times, and was the proposed launch site for military Space Shuttle launches.
Currently it is reconstructed for Boeings Delta IV rockets.


Overview over SLC-6, looking northwards.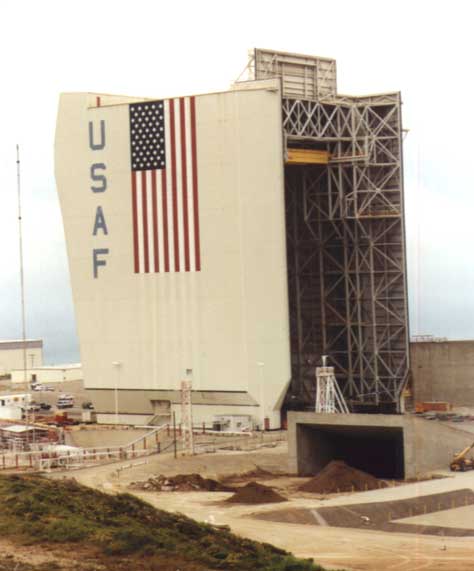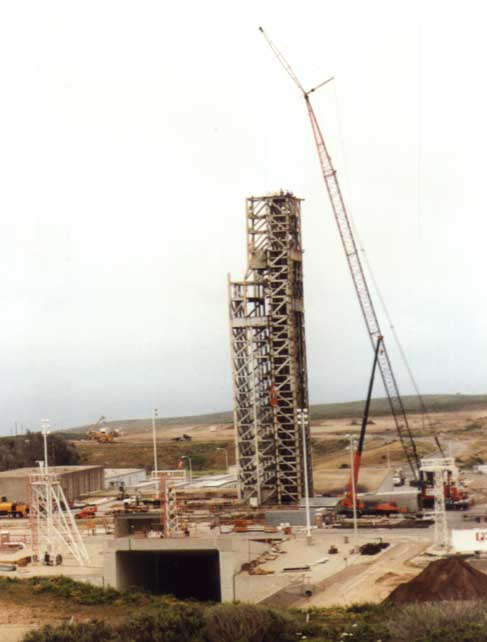 Left: the assembly building, named "VAB".
Right: construction under way at the launch tower.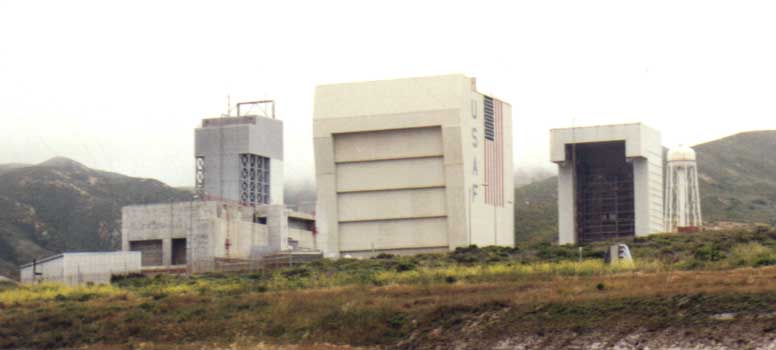 View of SLC-6 from west. In the center the VAB.

The Solid Rocket Motor (SRM) Processing Facility, near SLC-6.
---
Updated: 2003/12/27