Meetings With The Astronauts and Cosmonauts - A Picture Gallery
USA Trip, May 2001

National Space Day, May 3rd, 2001
Smithsonian National Air and Space Museum, Washington, D.C.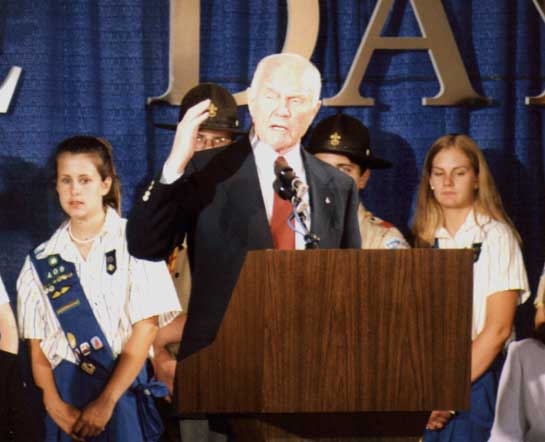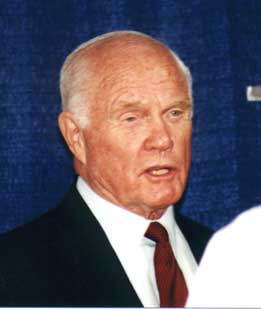 Astronaut John H. Glenn (Mercury 6, STS-95) spoke at the National Space Day,
and presented prizes to school classes and their teachers for their work in space education.
No chance however for autograph collectors.....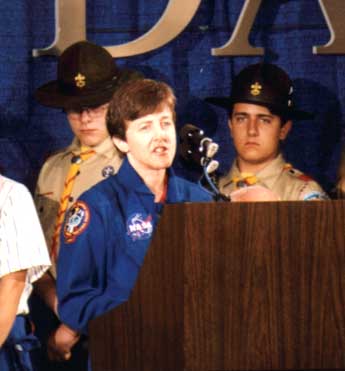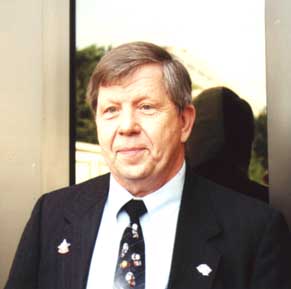 Also speaking: Astronaut Wendy B. Lawrence (left, STS-67, STS-86, STS-91) - note the difference in size between her and Glenn.
Astronaut Roger K. Crouch (right, STS-83, STS-94) was there, too, and was the only one signing.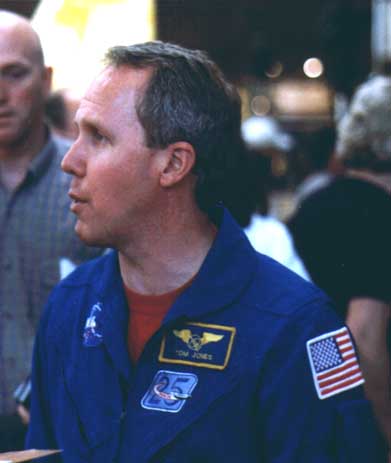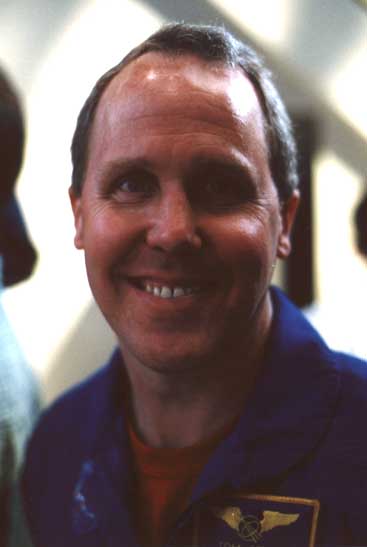 Astronaut Tom Jones (STS-59, STS-68, STS-80, STS-98) also was there, but did not sign anything.
(Tom Jones photos: Helmut Kollmann)

---

Arlington National Cemetery, Washington, D.C., May 4th, 2001
Some astronauts we weren't able to meet in person, but we met their spirits at Arlington Cemetery instead.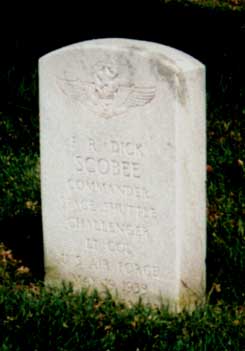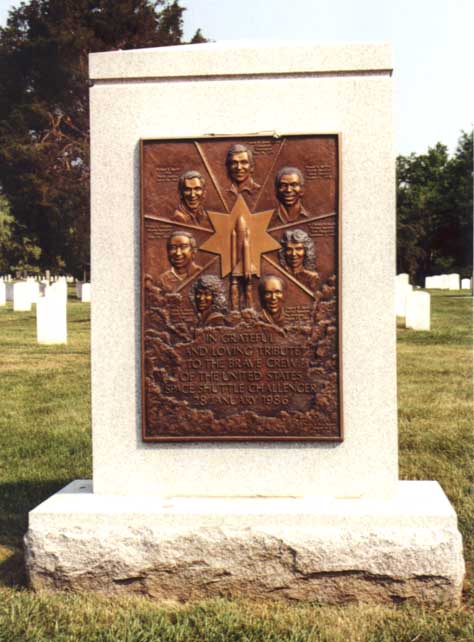 The Challenger Memorial (right) honours the crew of STS-51L:
Dick Scobee, Ron McNair, Christa McAuliffe, Gregory Jarvis, Judy Resnik, Elison Onizuka, Michael Smith.
The grave of Dick Scobee is just left of the memorial.
(Scobee photo: Helmut Kollmann)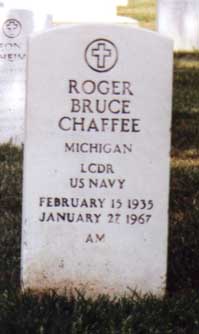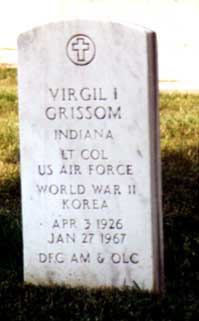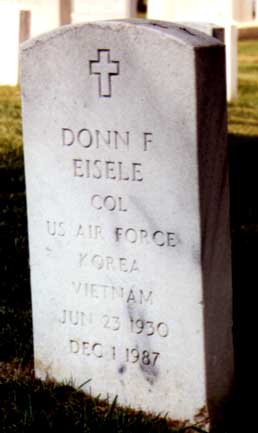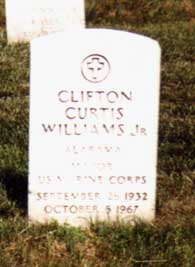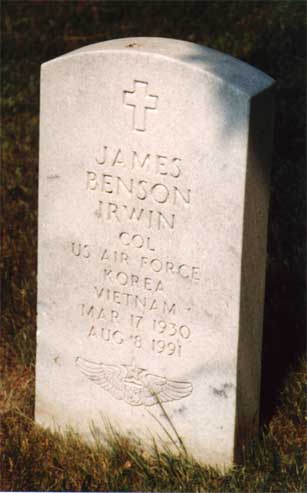 Left to right: The graves of Roger B. Chaffee (Apollo 1), Virgil I. "Gus" Grissom (Mercury 4, Gemini 3, Apollo 1),
Donn F. Eisele (Apollo 7), Clifton C. Williams jr. (unflown), James B. Irwin (Apollo 15).
(Irwin photo: Tasillo Römisch)
---

NASA Dryden Flight Research Center,
Edwards Air Force Base, Mojave Desert, May 10th, 2001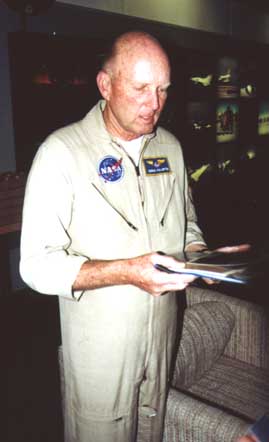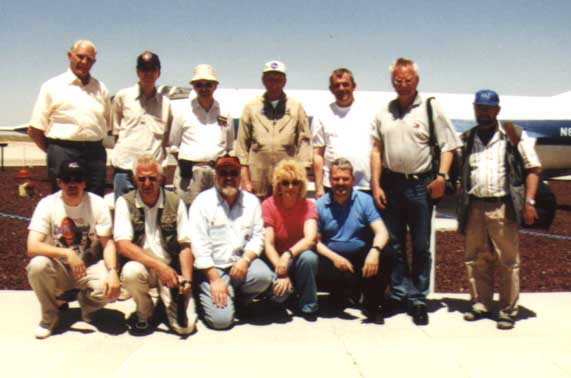 We met Astronaut Charles Gordon Fullerton (ALT, STS-3, STS-51F) at the NASA Dryden Flight Research Center.
He just came back from Florida, to where he delivered the Space Shuttle Orbiter Endeavour on top the NASA Boeing 747.
Endeavour landed at Edwards AFB after mission STS-100 nine days before.
Right: Our group with Gordon Fullerton at the center.
---

Astronaut Encounter, KSC Visitor Complex
Florida, May 16th, 2001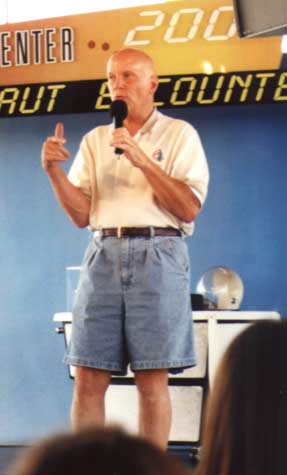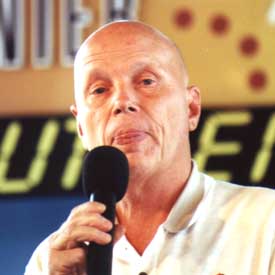 Six-times Shuttle astronaut Story Musgrave (STS-6, STS-51F, STS-33, STS-44, STS-61, STS-80) at the Astronaut Encounter at the Kennedy Space Center.
After his lectures he generously posed for photos and signed anything the people brought.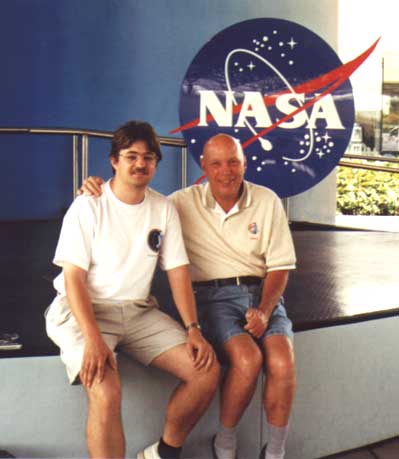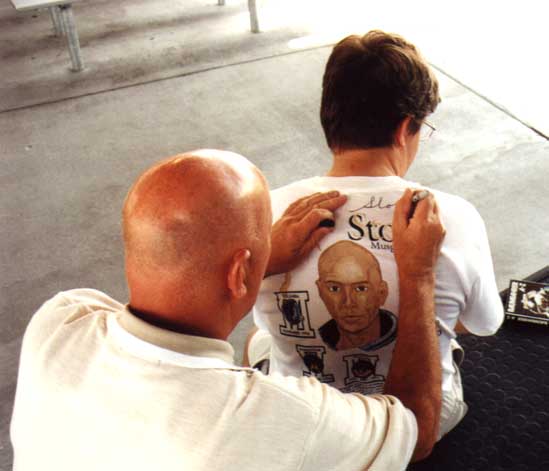 Left: Story posing for a photo with me. Right: Story signing my "Story" T-shirt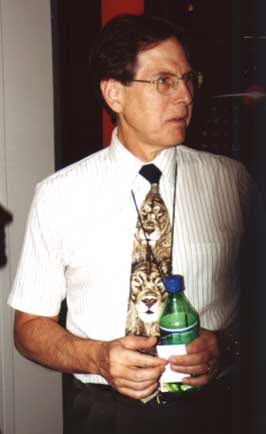 We briefly met Astronaut Sam Durrance (STS-35, STS-67) at the Center of Space Education near the KSC Visitor Complex.
---
Updated: 2003/12/27